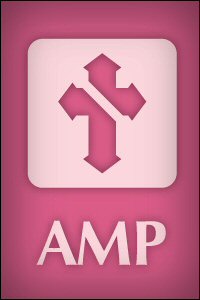 At LogosTalk, Mark Ward has a helpful discussion of "how to use—and not to use—the Amplified Bible" for English-only Bible readers.  Mark comments, in part:
The Amplified, when used according to its stated design, invites readers to deny this interpretive truism. It makes them think, "Ah, now I know what the Greek word here really means"—and then to Choose Their Own Adventure, picking the meaning they like most.
On the other hand, Mark suggests a more helpful approach to the Amplified Bible would be to understand it as
essentially … is a study Bible with very brief notes that are brought from the margins of the page into the text.
The "Choose Your Own Adventure" comparison seems especially appropriate to the way I've often heard the Amplified Bible used also, and Mark's suggested alternative approach is particularly salutary too. For the balance of Mark's lively discussion, see the LogosTalk blog.