For April, Logos Bible Software's "free book of the month" and discounted companion focus on Scripture in its cultural contexts.
The free text is Randolph Richards and Brandon O'Brien's Misreading Scripture with Western Eyes: Removing Cultural Blinders to Better Understand the Bible (IVP, 2012). According to the book's blub:
Brandon O'Brien and E. Randolph Richards shed light on the ways Western readers often misunderstand the cultural dynamics of the Bible. They identify nine key areas where modern Westerners have significantly different assumptions about what is going on in a text than what the context actually suggests. Drawing on their own cross-cultural experience in global missions, the authors show how greater understanding of cultural differences in language, time, and social mores allow us to see the Bible in fresh and unexpected ways.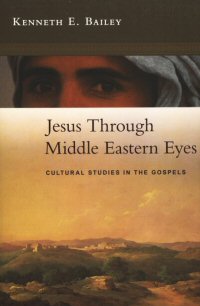 The companion reduced-price text for $1.99 is Kenneth Bailey's Jesus through Middle Eastern Eyes: Cultural Studies in the Gospels (IVP, 2008). According to it's blurb:
Beginning with Jesus' birth, Ken Bailey leads you on a kaleidoscopic study of Jesus throughout the four Gospels. Bailey examines the life and ministry of Jesus with attention to the Lord's Prayer, the Beatitudes, Jesus' relationship to women, and especially Jesus' parables.
Even if you're not otherwise a Logos user, you can get Logos 7 basic for free also and add these digital resources to your virtual research library.